Board-Certified Ophthalmologist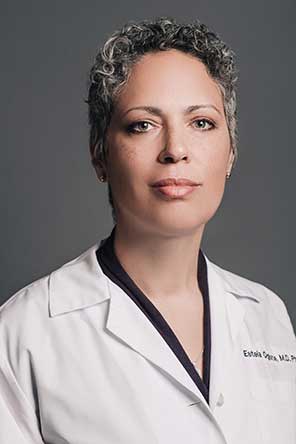 Dr. Estela Ogiste graduated from Harvard College with a B.A. degree in Physics.
She received a Master's degree in physics from Rensselaer Polytechnic Institute and attended medical school at The Weill Cornell School of Medicine.  She received a Ph.D. in Biophysics at The Rockefeller University, where she did her research in the mammalian visual cortex.  She completed her ophthalmology residency training at Mount Sinai School of Medicine in New York.
 
Dr. Ogiste is the Managing Director of Madison Avenue Physicians, P.C. and is the Assistant Attending in Clinical Ophthalmology at Mount Sinai Medical Center.  She is an Attending Surgeon at the Ambulatory Surgery Center of Greater NY and performs hundreds of ophthalmic procedures a year.